EXPERIENCED CREATIVE GEEK
Beautifully crafted branding and websites for female entrepreneurs. Here at Oohlala Studio
I do things a little differently. Bold, design focused, and anything but ordinary.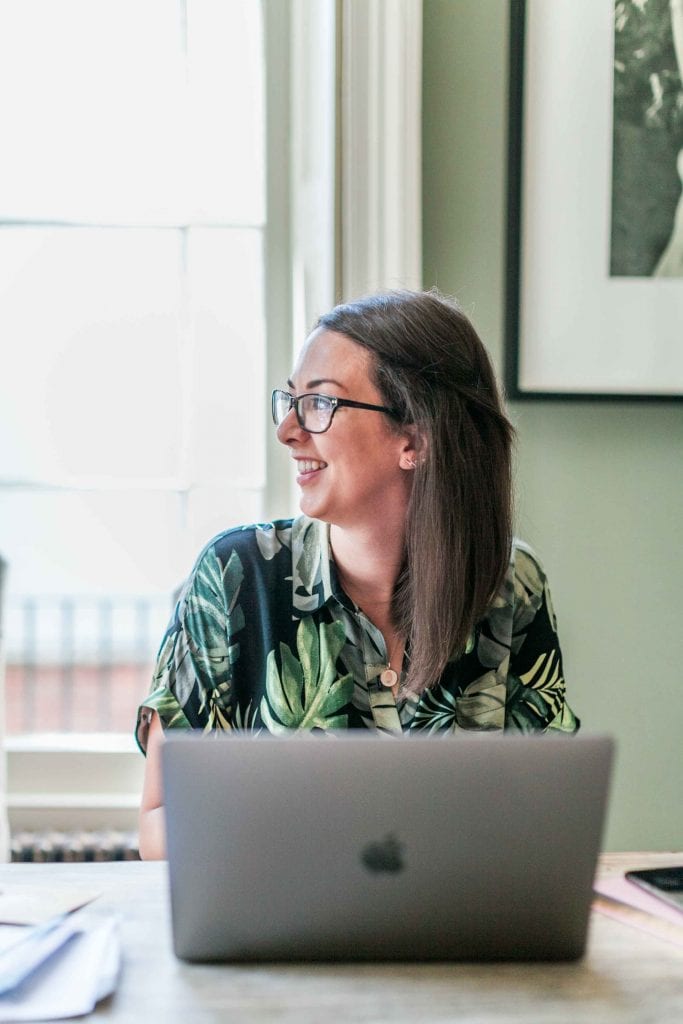 Hi! I'm Amber, the Creative Geek behind Oohlala Studio.
I'm a small-town Welsh country girl who has found herself living in the historic Cheltenham Spa town. You'll usually find me obsessing over bees, pigs, colour and flowers!
I'm an experienced creative with a passion for Branding and Website design. I'm on a mission to help #girlbosses like you, create a visually stunning yet effective presence for your business. I have over 10 years experience in the design field, which began (a long time ago!) with a degree in Interior Design and then transitioned to a self taught career in Branding and Website Design & Build.
Most recently you would have found me working at a hotel marketing agency, designing websites and brands for some of the most luxurious hotels and resorts globally. It was fast paced and induced some serious wanderlust but after being on maternity leave I made the decision not to return. My passion has always been in helping small start-up businesses kick start their dreams with beautiful Branding and Websites which is when Oohlala Studio was born.
I constantly crave creativity which is the main driving force behind Oohlala Studio. I love getting to know your stories, your ideas and delving deep into the souls of your business to emerge and create a beautiful brand that reflects your drive for success and connects with your clients and customers.
I want to help you create a stunning first impression with your audience through a beautiful brand and website.
Every design decision made at Oohlala Studio is considered with your business in mind. Constantly coming back to the same questions "Will this attract the right client / customer?" "Does
Amber is a dream to work with. She takes all of my jumbled ideas and manages to transform them into something that perfectly encapsulates Two Little Cats. In the online age your brand can make or break you - I wouldn't trust ours with anyone else.
We were recommended Oohlala Studio to help create a logo for our wedding venue - we were certainly in good hands! Amber has been incredibly helpful and has made the whole process so smooth and easy! Offering fabulous value, a personal feel and a brand and logo you can't wait to share!
So pleased with the service and professionalism that was present throughout my whole re branding journey. Amber gave clear structured stages and outlines which help me bring my branding and company together from mood boards to final product. Couldn't recommend Oohlala Studio more and can't wait to work on the next project.