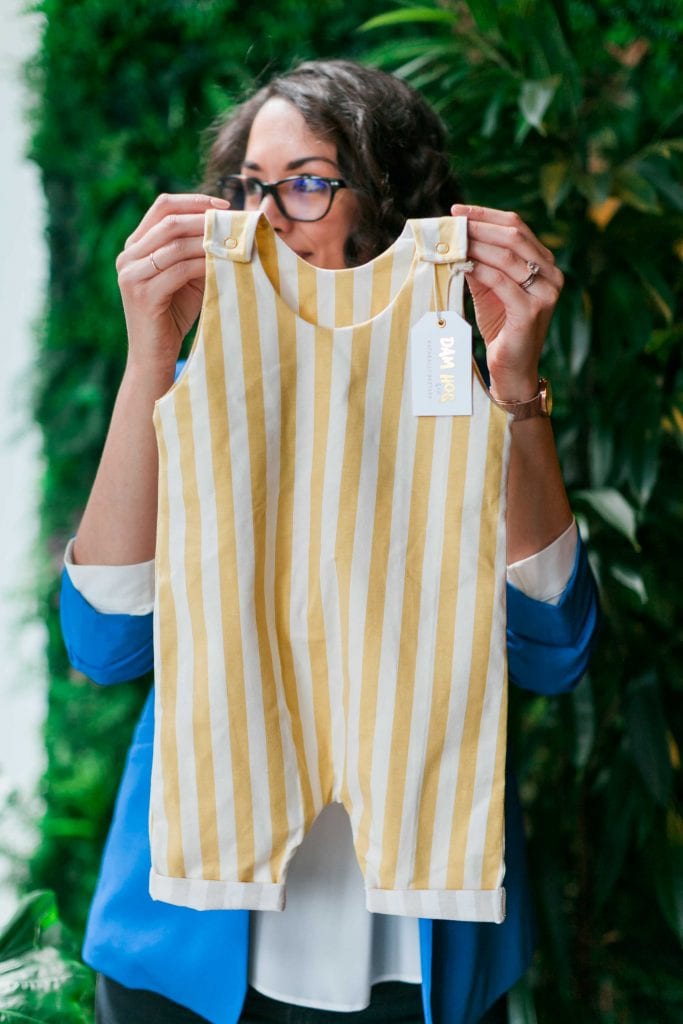 This small start up business had just launched when I came on board to work on the branding. It needed to stand out in an evergrowing saturated market. Dam Hog & Co is so much more than any other children's clothing company. Beautifully designed and commissioned fabrics are lovingly handmade into gorgeous garments by Le-Anne from her home, right here in the UK. The cotton that is 100% organic and not a single detail is missed. These versatile pieces are comfortable, reasonably priced and wash well.
The brand created for Dam Hog & Co encapsulates the fun and creativeness of Le-Anne, the name has a personal meaning to her and she wanted to include a pig with a rainbow. I found a balance in the design that was child friendly but not overly childish but was still creative and colourful. Having flexibility in a brand using alternate logoforms means that the brand can be used for any application and not lose its impact and still be recognisable.
Being British and eco-friendly is fast becoming a desire for many consumers. To support the logo I came up with the strapline message "Naturally British" that consolidates the ethos behind the Dam Hog and Co brand.
So pleased with the service and professionalism that was present throughout my whole re branding journey. Amber gave clear structured stages and outlines which help me bring my branding and company together from mood boards to final product. Couldn't recommend Oohlala Studio more and can't wait to work on the next project.
Le-Anne Laing
Dam Hog & Co
Are you struggling with you own brand. Let's chat about the vision for your business today!